Massage Products
I Use to Support my own Healing
and that of my Patients and Students!
These are massage products I use in my own massage practice, and highly recommend.  They are all made in small, home based businesses by women involved in one way or another with the healing arts.
buddha blends massage cream

I love the way Buddha Blends Body Therapy Cream feels!  I highly recommend this cream for anyone giving deep tissue massage.  
Buddha Blends Body Therapy Cream was originally formulated for use in giving Mana Lomi® massage, and it is the primary massage lubricant that I use.  I love this cream because of its wonderful ability to allow both glide and drag which facilitates the deep yet gentle, bone deep Mana Lomi ® massage that I offer.  Read more.
Grace Harbor Farms MSM Pain Relieving Cream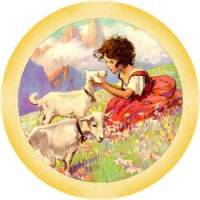 A few years ago I received a free sample package of Grace Harbor Farms MSM pain relief cream. Preparing to dance in a hula performance one day I felt my shoulder aching. Without giving it much thought and certainly not expecting a miracle, I quickly smeared the MSM cream sample all over my shoulder just before going on stage.   When I returned to the dressing room after the performance I realized with amazement that my shoulder had been pain free and had moved smoothly the entire time I was on stage, and it was still pain free.  WOW!  Being pain free leads to graceful dancing!  YEAH!!   Read more.  
Thumbby Massage Tool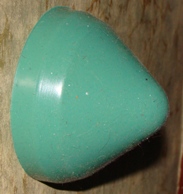 A Thumbby is a hand held massage tool made of silicone which I use for self care, and which I recommend to students in my Mana Lomi® classes.  The bottom of the cone shaped Thumbby sticks to many wall surfaces including wood, wallboard and refridgerators.   My favorite way to use theThumbby  is to stick it onto a wall and then lean my backside into it in order to apply simple compressions and/or compression-traction around my sacrum and tailbone and also around my shoulder blades.    In this way I explore and release my own tissues in a way quite similar to the way I use advanced Mana Lomi®  techniques to release restrictions in other peoples tissues. The Thumbby allows me to give myself much more specific compressions than I am able to do with a tennis ball.  
To learn more about the Thumbby and to purchase buy one for yourself, please visit the website www.thumbby.com.