Hawaiian Healing Therapies
Practicing lomilomi, I have embraced  a whole family of Hawaiian healing therapies and the Hawaiian culture. On my journey I have become familiar with many traditional Hawaiian healing arts.
Like me, are you learning to be a healer as opposed to the western construct of learning to do massage? Do you continually aim to live conflict free within your own mind and heart? Knowing your gifts, knowing your purpose and being of service is key.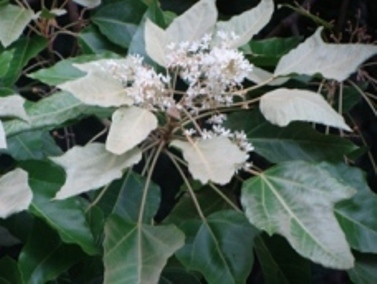 In the Hawaiian indigenous healing paradigm, in contrast to the mainstream western healing paradigm, healers work holistically and cooperatively, not  hierarchally. Body, mind and spirit are equally divine and interconnected. And even within the body, each part is interconnected with all other parts.
Hawaiian healers – whether they specialized in lomilomi, herbal healing, diet and exercise, cleansing, ho'oponopono (setting right of thoughts, emotions, interpersonal relationships and more) or the other healing therapies – traditionally were an integral part of the community and were not business entities. Although patients often gave healers gifts of food or supplies, they didn't traditonally pay with money. In fact, before Western influence, the entire Hawaiian life system was set up cooperatively. This gives a whole different feel to the healing experience.
When a person was sick or injured, treatment involved using many healing therapies. A full family ho'oponopono session was frequently the initial step in treatment. This might be followed with colon cleansing and fasting, herbal healing, lomilomi bodywork which included both massage affecting the soft tissue and organs as well as joint mobilization, and more. Use of prayer in several forms was woven through out all healing work.
Hawaiian healing therapies and tools include: (click on highlighted fields to navigate to related screens)
Lomi 'ili'ili aka lomi pohaku: use of hot stones in massage format
Ho'onoho'iwi: using bones as levers to affect soft tissues
La'au lapa'au: herbal healing
Kokua: outreach
Ahupua'a: community
Ha: breath
Diet
Exercise
Haha: assessment
Ho'okuano'o: meditation
Hale pulo'ulo'u: "house of purification", Hawaiian sweat lodge
All of my lomilomi teachers continually weave various healing therapies into their lomilomi classes. If you have read this far, I'm guessing that you too are a healer who helps people change their lives and embrace health. And I'm guessing that, like me, you've discovered that in our healing world we always have more to learn!

Copyrighted 2010-2022 Barbara Helynn Robles
previously known as Barbara Helynn Heard
For more information visit www.lomilomi-massage
Email barbaraheard at msn dot com
Olympia, Washington  All materials are copyrighted. If you would like to post articles on your website or use it as training material, permission is granted as long as all contact and credit information remains intact. Thank you.