Barbara Helynn ROBLES, LMT
(previously BARBARA hELYNN hEARD)
MY PROFESSIONAL BIO:
Barbara Helynn Robles, LMT, of Olympia, Washington teaches clinically focused, spiritually grounded lomilomi from the Big Island as well as full chest and breast massage integrated into full body massage sessions.  She began doing massage as a teenager in the 1970's and two decades later, in 1996, graduated from Brian Utting School of Massage in Seattle, WA. She has practiced lomilomi, including chest/breast massage, since then and has taught lomilomi since 2005 and chest & breast massage since 2016. 

When Covid restrictions began in early 2020 Barbara Helynn transitioned from primarily practicing and teaching massage to primarily practicing and teaching tai chi and qigong.  Her private massage practice has been on hold since then.
When doing massage, Barbara Helynn actively listens with all senses, physical and spiritual, as she blends treatment and wellness focused massage in full body sessions with intent to allow the receiver to experience healing and their own innate goodness in body, mind and soul. Her special focus is on helping folks move freely and easily.  With touch that is deep yet gentle, her massage is clinically effective and also feels wonderful to receive.

Barbara Helynn is an active massage community leader working to normalize the practice of integrating full chest & breast massage in full body massage sessions for clients who choose this option. 

WA massage license number MA 00009734
AMTA member since 1996 (American Massage Therapy Association)
NCBTMB approved provider #1056

WHO I AM:

My name, Barbara Helynn Robles, reflects who I am.  The name Barbara was given to me by my parents and means foreigner.  This concept of  foreigner reflects the importance of my connection with people of other cultures while also honoring my own lineage.  My middle name Helynn signifies my responsibility and privilege as a light carrier.   Robles, my husband's family name means oak tree.  Robles is meaningful to me as a reminder to develop roots while also reaching for the sky.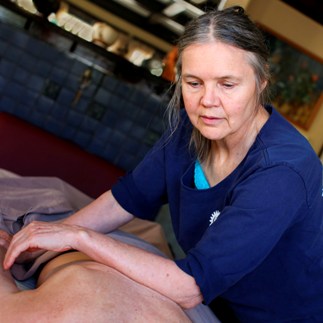 Lomi lomi is a way of life which begins for me with choosing again each day to live in right relationship with Spirit, with nature and with humanity and especially to be in right relationship within my own body, mind and spirit.  I regularly practice tai chi and qi gong, I dance hula, I practice somatic movement exploration, and am actively involved in the extensive brain based  Z Health study program.   I also previously practiced Pilates for about 10 years.

I began doing massage as a teenager in the 1970's.  I graduated from Brian Utting School of Massage in Seattle, WA in 1996 and since then have maintained an active private practice in Seattle called Awareness Massage.  I started learning lomilomi in 1996 at the tail end of massage school and have continued to to my studies ever since.

An important - and fun - aspect of my lomi lomi training is creating native Hawaiian crafts such as the clothing and adornments I am wearing in the hula photo below.  Working with natural materials to create things has helped me be aware of my connection with nature, and my place in the lineage of humanity and my responsibly to hold space and maintain connection between those people who came before us, and those who will follow us.  And creating beautiful functional objects allows me to play with art; I've been an active artist since childhood.

I love teaching people highly effective, clinical thinking and hands-on techniques which are spiritually grounded in the foundation of Spirit-Nature-Humanity.   In my teaching I emphasize body awareness, use of one's weight, development of keen palpation skills and the use of the creative power of the words.  My intent as a teacher is to see the Light in each person and to help each student to be and to do their very best.  I help students develop a quality of touch which is deep yet gentle, and also to integrate spiritual and/or emotional qualities into bodywork sessions if so desired to support healing on multiple levels. 


A BIT OF JUICY TALK STORY: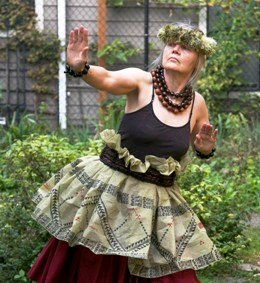 In addition to my passion for practicing and teaching lomilomi, I love to dance hula. Hula is my joy!  I have danced hula at Halau Hula o Napualani and Na Lei o Manu'akepa since 2000. I love the Hawaiian language, and I have read many books and articles about Hawaiian language, history, culture and spirituality. I enjoy networking with other lomilomi folks from various lineages.
I live in Olympia with my wonderful husband Rocky.We enjoy gardening together, sharing stories, sometimes motorcycling.  We rode route 66 from Chicago to Santa Monica in 2021.  I love cats, my home  my two grown children, and the grandchildren I gained when I married Rocky. My life is full, and I feel grateful to live in this auspicious time when people from cultures worldwide are coming together to share our lives and our earth home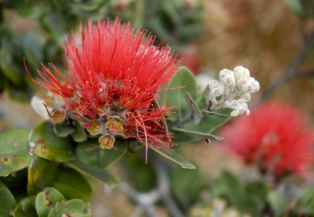 This is a lehua blossom which grows on  ohia trees in Hawaii. Ohia trees are one of the first plants to return to an area after a lava flow. The Lehua is related to the sun and to Light, as I am too.  Lehua is my Hawaiian name.  

E malama pono, take good care,
Barbara Helynn Robles