Reviews: what people  say
about massage they've received
from Barbara Helynn Heard
 I love to get feedback about my massage from my clients.  Your reviews inspire me to keep going, and and help others to see how my massage is received by my clients.  I truly appreciate you all!!
Please  submit your feedback  on Yelp, FaceBook, or any review site that you use.


Mahalo a  malama pono ~ thank you and take good care.
Barbara Helynn Robles
---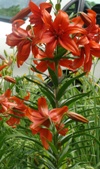 Sarah F. on Yelp 5/11/2015 - 5 stars

I was fortunate to have found Barbara's site for massage. I have Parkinson's and so my body is always cramped and stiff. Barbara offers a variety of massage choices, no matter what you choose I promise you will walk away happy. Not only was the experience itself wonderful, my body stayed relaxed a virtually pain free for days. For someone that is in pain daily, the gift of a few pain free days is priceless. Barbara is a wonderfully talented soul that loves what she does and is amazing at it. Try it!
---

primroses
Allen T. on Yelp 3/10/2015 - 5 stars
Barbara is thorough, knowledgable, and her prices are reasonable. She has been helping me with sport oriented therapy and I can feel it working. She is a hard worker and clearly cares deeply about her clients outcomes.
---

chinese lanterns
Joe L. on Yelp 2/19/2015 - 5 stars
I was fortunate enough to experience Barbara's Pure Pleasure (Deep Slow Flow Massage) and I have to say that it felt truly amazing! I am a massage therapist, and a picky one at that, and I was hovering right around cloud nine the entire time.

What made it so great? Well, there were actually a lot of things, some of which are really too hard to describe here. But here are a couple things that really stood out for me.

Barbara mixed her lotion/balm specifically for me and my skin and adjusted it to get just the right texture for my massage.  Her work was very slow and she used long, luxurious strokes that never seemed to end. They were calming and challenging at the same time, which I really loved. I think the bottom line is that I just felt completely taken care of and the work completely reset me physically, neurologically and emotionally.

10,000 thank yous Barbara, I can't wait to get on your table again.

Joe Lavin
Joe@TouchFactorMassage.com
---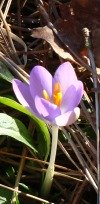 crocus
Marvin H. on Yelp 1/30/2015 - 5 stars
I must confess that to me a massage from Barbara Helynn is a holistic experience involving spirit as well as body. I had my first massage from her more than fifteen years ago and since then I schedule a massage from her as often as my frequent travels and geographic relocations permit. She is utterly professional, extremely knowledgeable and versatile, and as she discerns what technique will be most therapeutic during a session, she skillfully applies healing strokes to coax the muscles (and emotions) to relax. She clearly loves her work and relates to massage as her calling. I feel safe in her hands and have never been disappointed.
---

tulips
Sally H. on Yelp 1/23/2015 - 5 stars
Barbara Helynn Heard has given my husband and me massages for more than 2 years.  I always find them soothing to the skin, relaxing to the muscles and limbering to the joints.  Although we wear only underpants for her full body massages, she puts us at ease with her professionalism and preserves modesty with blankets and pillows.  
Last summer I wrenched my back, and now want more frequent massage to manage pain and stiffness. I am grateful that I can get such effective help from Barbara Helynn.  
My husband was initially skeptical about massage, but is now convinced that  her treatments enable him to function better even with his Parkinson's disease.  She is amenable to suggestion and will focus her skill where it is needed
---

koali
Dennis O. from a personal thank you note ~ 2014 ~ Dennis is a retired sales person, photographer, potter and family man
"Using massage you brings harmony and peace to my body and mind with her gentle knowing touch. She breaks the inner chains and sets my body free. Leaving you I sometimes think I could fly. I feel a euphoria and joy." 
---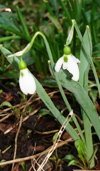 snowdrops
Jana O from a personal thank you note ~ 2014 ~ Jana is a pharmacist, wife & mother,
who was hit by a fast moving car while crossing a street at an intersection.
Your massage helps me to inhabit all parts of my body and to feel that they are all my body and that they belong to me.  I don't want to give up on them, or not inhabit them in some way.  I want to get better and be the best I am and I also want to accept the way I am.  Thats a strange kind of paradox.
---

larkspur
Celeste T on Yelp 8/11/2013 - 4 stars

I had a wonderful nearly 2-hour massage with Barbara on a Saturday morning. I walked up to her beautifully converted Victorian house, which seems to have a mix of personal and professional spaces (i.e. her massage room and some apartments?)

It was not a typical relaxing spa massage, but rather a cerebral and interesting massage that left me relaxed and revived, with some homework on how to walk to better support and settle my S-I joint. Barbara doesn't just rub your muscles, but rather works your muscles and skeleton together to make sure that everything is properly aligned and working as it should - she encourages mobility AND relaxation. So this means that sometimes there are some pretty weird things that happen - at one point, I ended up on the massage table with my knee up to my chest, twisting over to the side in what was more of a yoga pose than any massage experience I'd had up to that day. But what was neat about this is that I'm definitely better able to twist on one side than the other, and it's due to some stiffness in the aforementioned S-I joint. See what I mean about this being somewhat cerebral?

Anyhow, I have already recommended Barbara to a couple of my friends and plan on going back. I went in with some sports-related aches and pains and came out refreshed, revived, and truly interested in learning more
---
foxglove
Yi An Q. on Yelp 3/16/2013 - 5 stars

I have received over 10 massages from Barbara. Her work is the best I've experienced. She truly has refined her craft down to a science as well as to an art form. 
Also I studied in two courses taught by Barbara. Her instruction and feedback on technique is specific and very easy to follow. I made great strides in my work following my study with her, and other students I spoke with had similar experiences. I attribute the high quality of her work to her careful attention to detail as well as her pure enjoyment of massage and teaching. 
I highly recommend you experience both massage from her as well as her wonderful massage courses.
---
bears britches
Jamie D. on Yelp 3/16/2013 - 5 stars
Barbara is not only my massage therapist, she is also my mentor. She is simply the best and I highly recommend her to you.  She is a caring, expert, and empathetic healer. In addition to her soft, deep healing touch, I rely on Barbara for her expertise and teaching skill to improve my own.  I would have no other!   Call her, you will be so glad you did.
---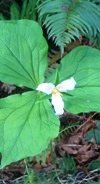 trillium
Ricard C. on Yelp 3/11/2013 - 5 stars

Mana Lomi®I know Barbara as a massage therapist and teacher.  Her style of massage meets my needs for joint and mobility work.  Her teaching style is positive and engaging.  She enjoys and relishing discovering body and mind's connections and mysteries.  Her touch is a great opportunity for healing and discovery.  Her Hawaiian traditions attracted me to her initially and continue to support my healing experience.
---
phlox
Dennis O. from a personal thank you note ~ 2013 ~ 70+ year old gentleman
I love my time with you, Barbara. I most value the comfort I feel from your touch, enriched by the time we have shared. I feel something coming from you, healing, enriching. I am transported to a wonderful state. Your massage is emotional support for my soul.  
Your hands - touching, moving, manipulating - free the chains of tension built up in my body, its muscle and joints. You have an intuition, a sense of what is out of balance even when I am unaware of it. You heal what was hidden. I feel like a 20 year old as I walk down your steps after a treatment. I feel free. My body moves easily.  Your support also helps me persevere in eliminating harmful activities like drinking and commit to healthy activity like walking for my asthma.
---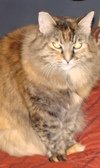 Fresca
Dr. Larry Thomas, D.C., from a personal thank you note ~ 2011  
I can tell when you've worked on our patients in common.  When I see them, they are more easily adjusted, they hold their adjustments longer, and their mind and spirit seem to be lifted.  The body work you provide is so much more than meets the eye.  Your healing touch with body, mind and spirit is truly where the magic happens!  It's a pleasure to work with you.
---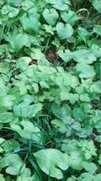 bunchberries
Bill H., from a personal thank you note ~ 2011 ~ retired lawyer
I'm 83, so exercise no longer works very well to limber up my whole system.  Your massage tends to stimulate my whole body to be more awake, capable and comfortable.  Massage has helped with problems of aging and helps me implement a life style which encourages longer life.  Also, you take time during the massage to alter relationship of mind and body.  You (and I) totally reject the ugly Medieval idea the "the world" is evil and "the spirit" is good.  The body is holy and integral with the mental, emotional and spiritual aspects of us.
---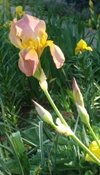 iris
Marion, from a personal thank you note ~ 2010 ~ life coach
From your massage, I feel more relaxed in my body.  I have learned useful things about breathing, about walking, about sitting from you.  I like that you take time to check how I am doing physically and emotionally - that you think about the whole of me. I like that you are very good at assessing my body initially before you start the massage and I like how you vary what you do based on what you observe with my body.  You help me think about my body well.
---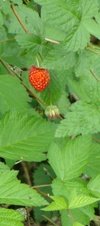 salmonberry
Tom L., from a personal thank you note ~ 2010 ~ 60+ year old building contractor
My back remained tender the rest of the day and also upon arising the next day, but I was able to stretch it out and had a useful and mostly pleasant day Saturday painting a large and tall room. Masking the trim, placing drop cloths and using a collapsible extension pole got me stretched and through the day. The next day I applied a beautiful second coat of paint. This job included dis-assembling and moving a 20 seat table and chairs, 2 china cabinets, 24 heavy pieces of art, and more.  I might not have been able to accomplish this without your loving touch. I still have twinges of stiffness and I think that another massage soon would help.
---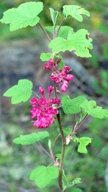 salmonberry
Jann C., from a personal thank you note ~ 2010 ~ massage therapist
Your massage helps me to identify and connect to root within my body of emotional or physical ailment, freeing my spirit and helping me connect with my spiritual work.  I have been seeing you monthly for four years.  Not only do I feel better physically – that is a bonus.  
Your ability to hold a space for my deeper healing of emotional wounds thru Hawaiian spirituality is the greatest gift.   The breath work, visualization and movement you incorporates are especially gratifying.  I have many a-ha moments thru your massage.
---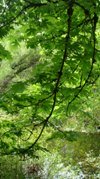 tree over water
Terrie., from a personal thank you note ~ 2010 ~ Seattle Police Community Service Outreach Coordinator
Making an appointment with you and then showing up for the appointment is my affirmation that I matter.  I get fortified thru the massage session to make it through another month of service to others in my demanding life.  The massage is a rich tapestry which weaves together the muscle work and the spiritual healing using the visualizations.  It is magic!
---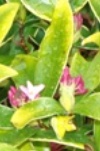 daphne
Ann B., from a personal thank you note ~ 2011 ~ Ann is retired, and is currently active as a singer, actress and social activist - She has had knee & hip replacements.
I come to you because I get what I need from you, which is different every time.  I don't always know what I need, but you find it out – you find where I am tight or crooked.  I like that we have a personal relationship.  I like knowing that I am more than 'just a client'.
---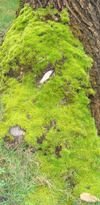 moss
Jessamyn H., from a personal thank you note ~ 2009 ~ child care administrator
When you gave me my first massage after breaking my back, I wasn't even touch friendly.  Your massage helps me to stay strong and flexible so I can take care of myself and I no longer keep a cane around as backup plan. Massage has allowed me to enjoy spooning with my partner.  I no longer hold my back so protectively and I can hug my friends again. I think I am stronger no than I was ten years ago.   
---