~ HOOPONOPONO stories from my life  ~
making amends
I learned the hooponopono practice of making amends from Shawn LaSala Kimmel, my first lomilomi teacher.

I make mistakes and then I long to shrink into nothing
Sometimes I make mistakes.  I sometimes do things that harm or cause trouble for other people.  When I do so, I sometimes feel embarrassed.  In the past, after making mistakes I sometimes energetically shrank into a small ball and wished I could disappear.  I contracted and became sharp and brittle.  Oh dear! bad became worse!  Have you also experienced this?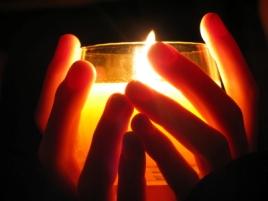 Shawn challenged me to review my life and to identify any situations in which I had caused harm.  She invited me to then make amends. 

When we harm another we may feel bad, and we may contract or shut down in order to avoid feeling bad.  Our Light may shrinks.  Making amends frees our Light to grow again.
 
Reflecting on my life I remembered occasionally stealing Charleston Chew candy bars from Woolworths as a child.   However, recalling this memory I felt neutral; the child who stole those candy bars had learned her lesson and minimal harm was done.   I have released any guilt I may have once felt about these stealing incidents.  I felt no need to make amends for these thefts.

ten thousand dollars
Then I remembered a much bigger situation -  one that involved $10,000 and that had occurred after I was married.    My former husband and I received money based on an exaggeration.  While I didn't personally originate this deception, when I learned about it after the fact, despite my clear misgivings, I did not set the record straight.  I thus became a party to the deception and also a beneficiary of money that came our way.  We used the money to buy our home.  Recalling this incident, I felt my Light grow dim as my breath almost stopped.
 
I was afraid I could loose my home if I publicly acknowledged the original deception and I also did not want to re-involve my former husband in this situation.  Doing so might create more harm than good.  I chose instead to make amends by paying off about $10,000 of someone else's debt which I was not responsible for. I have also created a refuge and community in my home for a number of special and in some ways vulnerable people for the past couple of decades.

I can fess up right away
However, the biggest learning for me from this experience came not from easing my guilt about this particular deception.  The biggest learning came from mistakes I made after that time.  Now,  when I cause a problem for someone rather contracting and freezing, I can quickly fess up and make amends.  This minimizes the damage done, and makes life easier for everyone involved. 

I have successfully passed this lesson on to my son as well.  Hooray!!  This has been a powerful hooponopono lesson for me

Gandhi's example
There is always a way to make amends, even when the person involved has already died, and even when the original wrong-doing was horrific.    Gandhi taught this message.  Here's a passage from the movie about his life: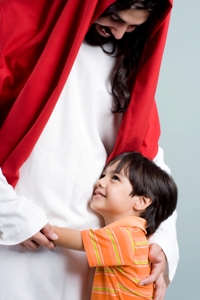 a man wails to Gandhi, "I'm going to Hell! I killed a child! I smashed his head against a wall." 
Gandhi asks " Why? "  
The man replies, "Because they killed my son! The Muslims killed my son!"

Gandhi says, "I know a way out of Hell. Find a child, a child whose mother and father have been killed and raise him as your own..... Only be sure that he is a Muslim and that you raise him as one."
Making amends isn't always easy, but it is always possible.
I can dump stones from my bowl and find new ways to nurture the perfect Light I was born with at any time.  I can be the Light and look for an opening!
Thank you Shawn, for your hooponopono teaching.
click here to read ho'oponopono part 1: what is hooponopono
 click here to read ho'oponopono part 2: concepts embedded in greetings
 click here to read ho'oponopono part 3: traditional family style hooponopono
 click here to read ho'oponopono part 4: contemporary hooponopono, cutting cords
 click here to read ho'oponopono part 5 on being Hawaiian
 click here to read ho'oponopono part 6: making amends
 click here to read ho'oponopono part 7: radiating Light
 click here to read ho'oponopono part 8: we live in an auspicious time
 click here to read ho'oponopono part 9: appendix - SITH®
Copyrighted 2010 Barbara Helynn Heard
For more information visit www.lomilomi-massage
Email barbaraheard at msn dot com
Olympia, Washington  All materials are copyrighted. If you would like to post articles on your website or use it as training material, permission is granted as long as all contact and credit information remains intact. Thank you.