Lomi Lomi Hawaiian massage
workshops & private sessions
~ Barbara Helynn Heard, LMP ~


~ LOMI  LOMI WORKSHOPS ~


i help massage therapists to thrive in our work,
& Avoid getting hurt or burning out.

Students say my lomi lomi massage workshops
are powerful, inspiring, tranformational & also great fun!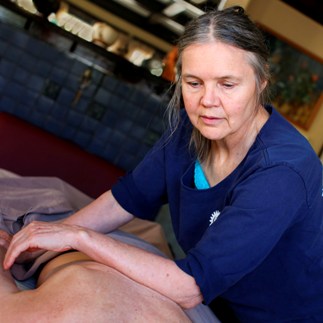 My lomi lomi workshops are designed to inspire both beginning and experienced massage therapists to further develop our own body awareness and our palpation skills in order to provide amazing massage that resolves physical maladies such as pain and movement limitations as we support our clients deeply experiencing their bodies in positive ways, and feeling the best of who they are on all levels. 
I teach Mana Lomi® massage which uses bone deep yet gentle, loving touch with a problem solving, treatment focus which when done well consistently gets immediate, positive results. Mana Lomi® is highly effective treatment massage that also feels wonderful to receive, making it equally valuable in medical and wellness focused settings.

I teach ways for us as therapists to feel and move in order to keep our own bodies healthy, and avoid injuring our back, shoulders, wrists, thumbs and other parts of our body.



~  my PRIVATE massage PRACTICE ~
on Capitol Hill in Seattle, WA


Mahalo a malama pono ~ thank you and take good care.
~ Barbara Helynn Heard, LMP ~