My lomilomi story, part 3
Barbara Helynn Heard
Mana Lomi® is the light of my lomi life today! In 2003 I attended a 4 week Mana Lomi intensive taught by kanaka maoli – native Hawaiian – Maka'ala Yates, D.C. on Maui in Hawaii.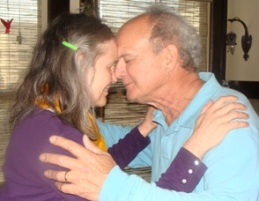 I attended this class expecting to learn some lomi to incorporate into the lomi I already practiced. To my amazement, when I returned to Seattle I began practicing almost exclusively Mana Lomi®. I totally dropped the flowing lomi style I had learned from Shawn. 
Why did I choose to totally replace my previous lomi work with Mana Lomi®? (1) Because Mana Lomi® effectively solves problems so that recipients move more freely after a session and (2) because giving Mana Lomi® allows me to deeply connect with my clients. Mana Lomi® helps me feel. My clients not only enjoy the time they spend on my table, they feel better after they leave my office.

About 3 weeks into my initial month long training with Maka'ala I realized one day that I had felt continuously peaceful and happy the whole time I had been in his class. Never once, day or night, had I felt irritated or anxious!!! This certainly opened my mind to a new - and wonderful! - way of being.
I have continued studying with Maka'ala. In 2007 I completed his teacher training program and began teaching level 1 Mana Lomi® classes, under Maka'ala's guidance.  I continue to teach under his guidance today.
I teach Mana Lomi® classes in Washington state where I've lived for close to forty years. I also teach Mana Lomi® to people in the northeast where I grew up. Sharing this work that I love with people living on the land that I was born and raised on is awesome!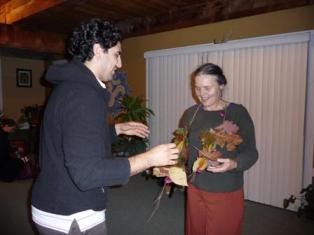 chose Greenfield, New Hampshire as the first location in New England in which to teach Mana Lomi®.
Greenfield is the town – actually village – where my mother's family has lived for seven generations. I taught the class in the home my grandparents built, and in the room where both my grandmother and my father "changed addresses". Wow! Land holds memories! 
I now work cooperatively with Kumu Maka'ala and my Mana Lomi colleague Marcia York in bringing Mana Lomi to the northwest and  northeastern states.  I have my sights set on Pennsylvania, the land of my father's family. 
I hope I'll have the opportunity to meet you someday in one of my classes.

Do please contact me if you have any questions or comments after reading of my lomilomi journey through this website. I love sharing this healing work which has so graced my life.

Aloha mau,
Barbara Helynn Heard
Copyrighted 2009 Barbara Helynn Heard
For more information visit www.lomilomi-massage
Email barbaraheard at msn dot com
Phone 1-206-323-5871 Seattle, Washington  All materials are copyrighted. If you would like to post articles on your website or use it as training material, permission is granted as long as all contact and credit information remains intact. Thank you.