Subscribe to my newsletter
to receive news of
upcoming massage classes.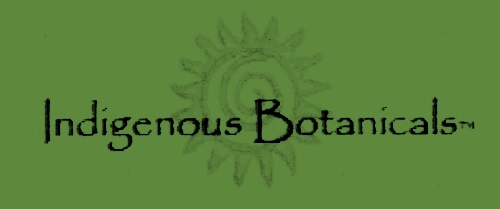 Hawaiian 60 day natural
colon cleanse & detox program
The
Indigenous Botanicals
60 Day Hawaiian Cleansing & Detox Program is a unique and effective colon cleanse program that has been successfully used for over fifteen years. It has helped thousands of people improve their health by giving them a strong foundation and it is based on traditional indigenous Hawaiian healing principles. The herbal formulations have been combined synergistic ally by hand and include Hawaiian and non Hawaiian herbs. They provide healing and nutritional support for your body as it goes through the detoxification process.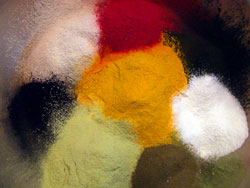 The herbal formulations used in the Hawaiian Cleansing Detoxification Program took Dr. Maka'ala Yates, D.C. over thirty years to perfect. This program is based on years of clinical experience and indigenous Hawaiian traditional wisdom.
This colon cleanse product is hand prepared using either organic or wild crafted herbs.


What's in the Indigenous Botanicals
Colon Cleanse Powder?
The main proprietary blend ingredients listed alphabetically are: alfalfa, beet, burdock, barley, activated charcoal, carrot, cascara sagrada, nioi, chlorella, niu, coriander, fenugreek, ginger, papaya, goat whey, grape seed, hyssop, kelp, marshmallow, noni, 'olena, oat straw, olive leaf, psyllium, rose hips, rosemary, trifala, wheatgrass, lots of love.
What's in the Indigenous Botanicals
parasite elimination tincture?
The main proprietary blend ingredients listed alphabetically
are: Black walnut, cloves, fennugreek seed, fennel, ohelo, comfrey root, garlic, gentian, hyssop, oregano, peppermint, slippery elm, thyme, 'olena, wormwood, noni, pumpkin seed, distilled water, alcohol, lots of love.
the program process
on day 1 & day 31: drink a Hawaiian seawater mixture to flush colon
daily for 60 days: take colon powder mixed with liquid morning and evening
daily for 60 days: take a dropper full of parasite elimination tincture
daily for 60 days (and beyond if desired): take 3-4 oz morning cocktail drink of the seawater formula to help alkalize the body and replenish minerals
twice weekly: bath with special detox bath powder
Guidelines for what to eat during the program are provided in the "Ideal Health Manual"
Expect to feel energized and transformed
after completing the program!!!


What's included in the package?
60 day supply colon cleansing product
2-20 ounce dropper bottle of parasite elimination tincture
1-20 ounce packet of detox bath formula
1-8 ounce packet of Hawaiian alaea sea salt
1-Ideal Health Manual
1-booklet guide
½ hour private consultation with Dr. Yates during the program via telephone or email
cost:
Indigenous Botanical retail rate: $295
note: the comparable rate on the market according to our research is $325 or more....
for more information
and to order
Go to
Indigenous Botanicals
website, (www.indigenousbotanicals.net), call (541) 301-2896 or
email
manaola at mtashland dot net
.
INDIGENOUS BOTANICALS
who we are
Dr. Maka'ala Yates, D.C.
is a Kanaka Maoli (Hawaiian Ancestry) who specializes in Hawaiian medicine. He has been practicing and teaching Hawaiian healing concepts for over 25 years. He is president and founder of Indigenous Botanicals and of Mana Lomi®. Maka'ala received the Kaonohi Award in 2005 from the State of Hawaii for his excellence in Hawaiian medicine and community support. Dr. Yates developed and teaches the Mana Lomi® style of lomilomi.
Renee Duval
, O.M.T. has been a student and teacher of the healing arts for over 30 years. She has practiced shiatsu for over 15 years and has taught yoga for over 17 years.
Renee is the creator of
"Buddha Blends™
. a line of transformational body care products.